About us
Established in 2000 Display By Design Ltd is a family run shopfitting & display manufacturing company. The company offers a high level of service from Design & Prototypes through to manufacture, project management & installation.

Our offices are located on site at our extensive 82,000sq ft manufacturing factory & 18,000sq ft storage factory in Leicester. This gives us direct access to the manufacturing process, which allows valuable supervision over production and gives us instant lines of communication which is ideal for quality control, fast turnaround of prototypes and ensuring all work comes in on time and on budget. One part of our manufacturing process also aids our aims to be environmentally responsible as all of our factory waste is re-cycled and used to heat the factory
What we do
We work with a diverse range of clients, from High street brands to Supermarkets, independent retailers and Travel Retail. We create permanent retail display, concessions and branded spaces, Pop up & promotional events, Visual merchandising and Point of Sale
Manufacturing
With virtually all manufacturing disciplines carried out under one roof we can keep full control of quality, costs and turnaround of the display that we manufacture. Please take a look at all of the process that we offer.
Creative Design Division
Our designers are retail and interiors shopfitting specialists. They work with clients on their existing designs or produce concepts from scratch, making sure that each solution fits with the clients' own brand. Not only are they able to design your store, office or facility, but also the furniture and products that go in it. With an in-house manufacturing team, we design products with construction in mind. Our technology enables clients to visualise their projects from concept in 3D using virtual walkthroughs, space plans and visuals. This is then moved through the process using technical manufacture, drawings and working drawings.
Project Management
We have a vast experience in delivering and implementing projects, from delivery only via our own transport to full installation of displays and fixtures our project management team will ensure that all operations are planned to meet our customers requirements. We have a long history of complex project planning and scheduling successfully managing and site installation programmes.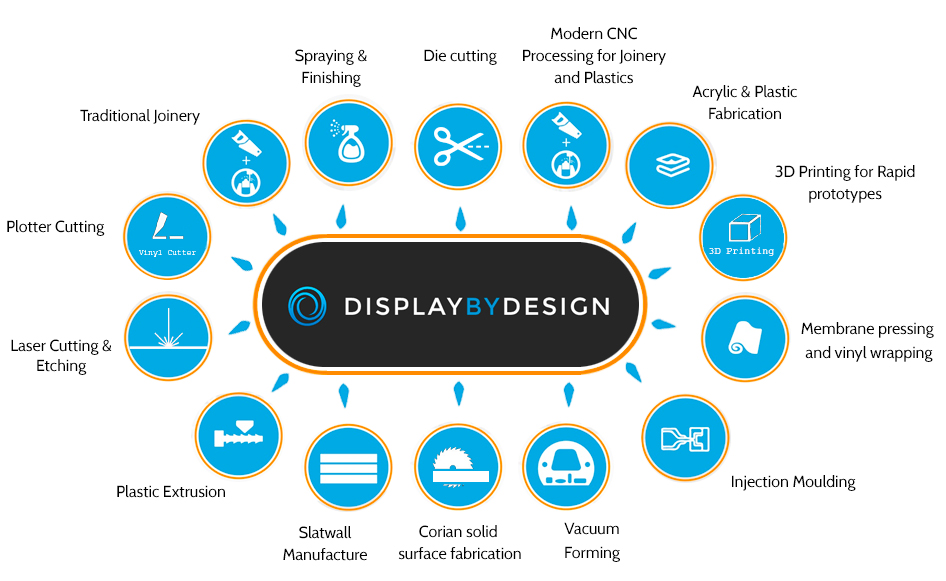 Join the Team
We are always on the lookout for new talent! If you think you've got what it takes to be a part of our team then don't hesitate to contact us. Whether you do spraying, van driving or want to work in our office just give us a call or come to our office in Wigston, Leicester.
When we have any openings we will post them below.
Job Opportunities
Estimator
Project Manager
CNC Operator
Bench Joiner