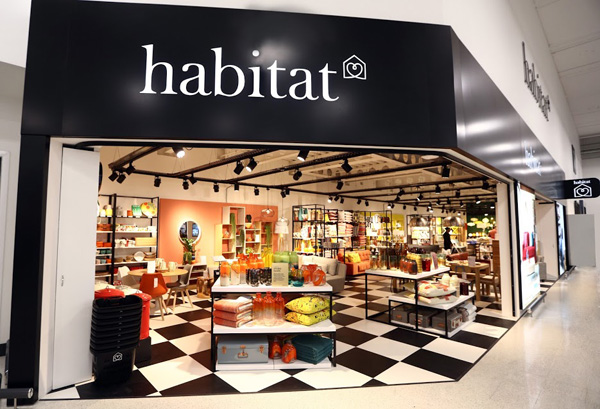 Since Sainsbury's £1.4bn takeover of Argos and Habitat owner Home Retail Group earlier this year, plans to introduce the two brand concessions were accelerated. The new 61,000sq ft flagship Sainsbury's store in Nine Elms, London, is the first to house the two brand concessions.
Within Sainsbury's Nine Elms supermarket is Habitat's first Mini Habitat. Furthermore, there are plans to launch another four UK stores by early 2017. The new Mini Habitat stores in Sainsbury's are set to launch in Reading, Epsom, St Albans and Solihull. While plans for Argos are to either launch an Argos concession or click and collect point in every Sainsbury's outlet across the UK. In addition, Sainsbury's has plans to relocate existing Argos stores within its store network.
To help boost its multichannel growth strategy, the furnishings retailer, Habitat, is looking to create a network of regional touch point stores.
More than 600 products will be found within the Mini Habitat stores. Also there will be a range of price points across furniture, lighting, textiles, upholstery and homewares.
"This new relationship with Sainsbury's offers the habitat brand significant growth potential," says MD of Habitat, Clare Askem. "We've seen our brand evolve rapidly over the last few years and the opportunity to create a new network of local stores with a new national partner that will support our multichannel business strategy is a really exciting prospect. We'll be working closely with Sainsbury's on these pilot stores to understand the full potential of this format and gauge customer reaction but I'm confident that our brand will connect with Sainsbury's shoppers and make Habitat more accessible to shoppers both on the high street and online."