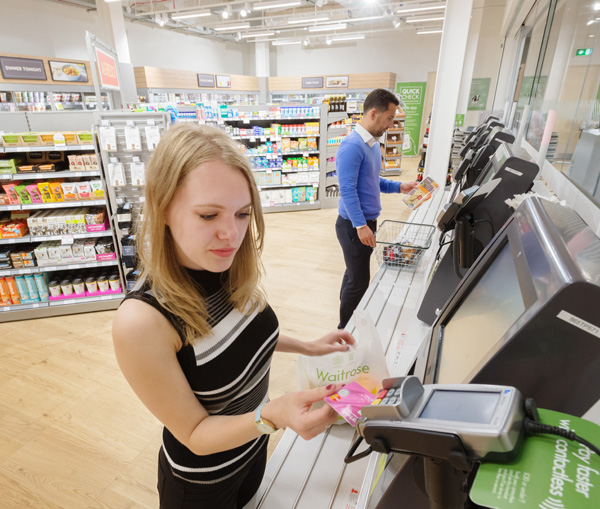 Waitrose has become the first major supermarket brand to open a cashless store in the UK. The new store is the second smallest Waitrose has opened. The 1,400sqft supermarket store is second to the 520sqft Waitrose store which opened in 1998. These are the only two office-based stores which Waitrose has. The new cashless store can be found within Sky's new flagship head office based in Osterley, whereas the latter can be found in the British Airways Waterside HQ in Harmondsworth.
The Sky employees will only be able to pay via their mobile devices or by card. The pure digital format is expected to be followed by other major supermarkets and general retailers in the future.
The project was first announced back in March but the Waitrose store which features 5 checkouts is now catering for over 3500 staff within the building.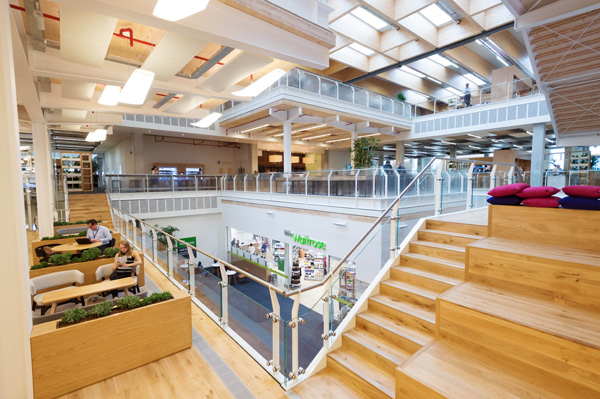 Before development began Waitrose sat with groups of Sky employees and asked what it was that they wanted the store to offer. They found in their research that the staff wanted food to go and evening meals.
Here's what can be found in the John Lewis-owned grocer:
• Sandwiches
• Wraps
• Sushi
• Evening meals
• Celebration Cakes
• Fresh Flowers
• Freshly baked bread and croissants
• Cupboard staples