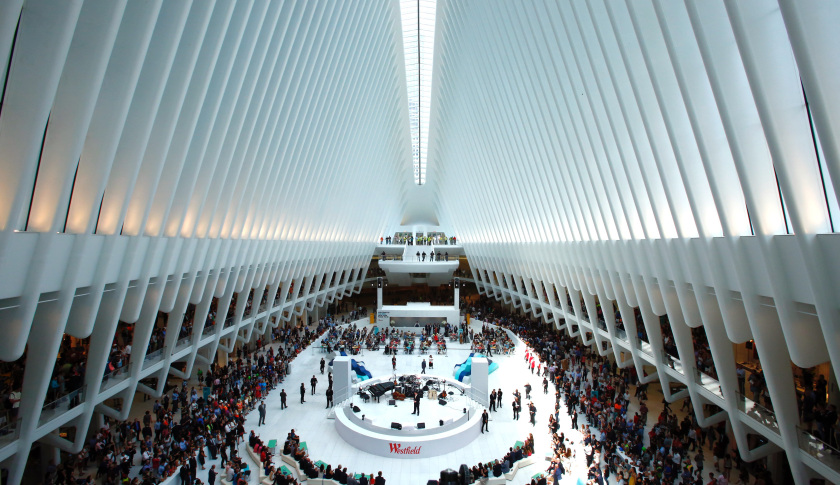 Located in Lower Manhattan, the Westfield World Trade Centre opened to the public on Tuesday 16th August. Expectations are high for the new 34,000sq m shopping centre as people imagine it will be one of the world's most visited retail destinations. Experts believe it should be generating three times the sales of a standard suburban mall.
The shopping centre can be found inside the World Trade Centre Transportation Hub which was designed by the architect Santiago Calatrava. It offers a vast variety of more than 100 global and local beauty, lifestyle, fashion, and technology brands. The Westfield World Trade Centre is one of the most diverse retail collections in New York City. Alongside retail you will also find restaurant concepts, events and entertainment, cutting-edge technology showrooms, and arts and culture.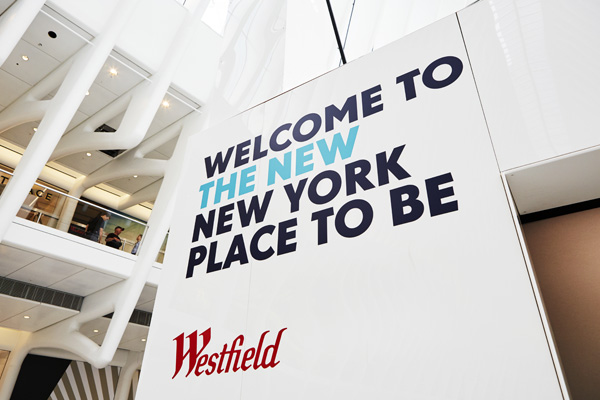 "The World Trade Centre is a symbol of hope, opportunity, progress, and perseverance," says Westfield's chief operating officer in the United States, William Hecht. "Westfield is profoundly proud to be a part of this project and to introduce new experiences and energy to Lower Manhattan. We are incredibly excited to open our doors to our neighbours, New York and tri-state area families, visitors, and all of our community partners."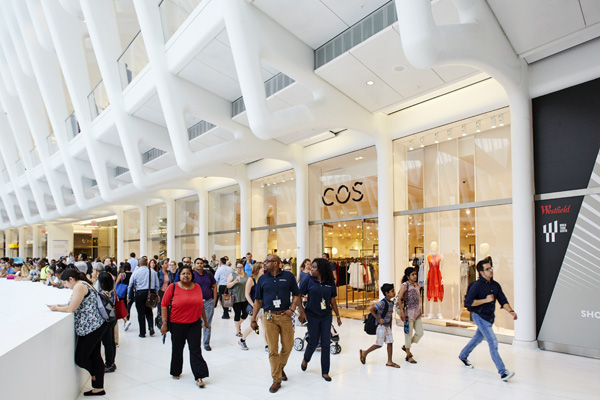 Included in the shopping centre is Apple and Bose providing the technology.

H&M, Boss Hugo Boss, Lacoste, Kate Spade, John Varvatos, L.K. Bennett will be offering fashion.

Delivering the beauty is Dior Cosmetics, Kiehl's, Sephora, MAC, and Caudalie.

For footwear you can find Stuart Weitzman, Cole Haan, Aldo, and Vince Camuto.

For jewellery there's Breitling, London Jewellers, Links of London, and Swatch.

Disney and Kingkow are there for the children's category.